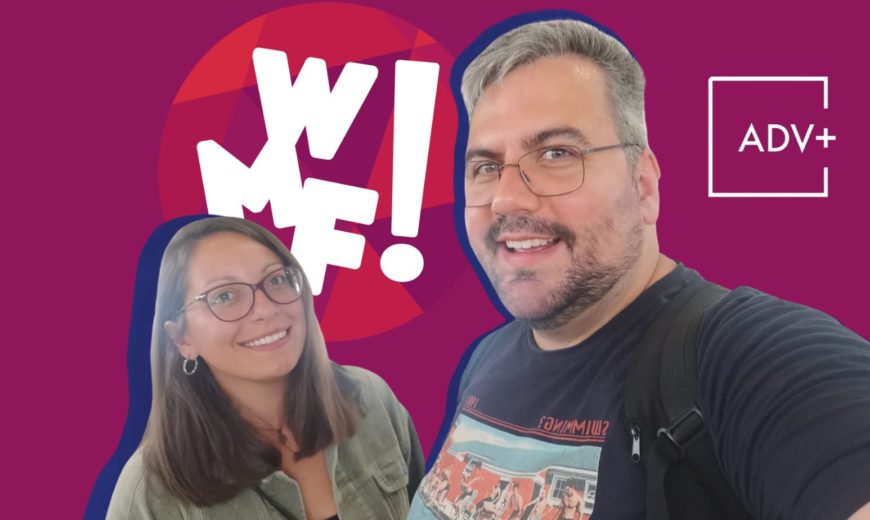 Everything is ready for the tenth edition of WMF 2022!
Tomorrow the ADV+ team will leave for Rimini to participate in the most important Digital Innovation Festival in Italy!
Let's meet there!
Together with the Chamber of Commerce for Portugal with our own stand!
After having participated in various editions as Speaker and always as moral supporters of this extraordinary Festival, we will finally take part in the tenth appointment of the WMF with our own stand!
We will participate with the Italian Chamber of Commerce for Portugal and, as associates, we will also have the opportunity to talk about our business and all the services we offer as Digital Marketing Expert.
The Web Marketing Festival 2022 is a unique opportunity for discussion and networking for all the professionals in the sector. We, who have always dealt with Digital Strategies, Social Campaigns and Coaching, certainly could not miss it. And this year we are even happier to have a place where we can get to know each other and discuss what we can archive together! 
You can find us in Pavilion C3 of the Startup District among the International Delegations (number S-28).
WMF 2022: over 100 events and a completely new location
For the first time, the WMF moves to an exceptional location. Appointment at Rimini Fiere, a huge complex located just outside the city center and easily accessible by all means.
See you there from Thursday 16th to Saturday 18th June!
Mind-blowing numbers for WMF 2022. Over 100 scheduled events, +600 speakers, +300 startups and investors, 250 exhibitors from all over the world event that registered more than 24,000 attendees last year!
(Here we tell you what you absolutely cannot miss from this edition).
WMF 2022 by themes
At the Fair we will discuss every aspect connected to the theme of Web Marketing: Digital Strategy & Branding, Social Media Strategies, Project Management, SEO, Advertising, Content Marketing, Legal Tech, ECommerce & Retail, Neuromarketing, Work & HR up to Artificial intelligence, Cybersecurity, Marketing Automation.
There will be moments of verticalization on individual social channels (in particular Instagram and TikTok) and trend content such as Podcasts.
Exceptional guests will alternate between panels in the training rooms and at the Mainstage event.
For further information, we refer you to the complete program available here.
See you tomorrow at the Fair in Rimini!
We need to leave, we still have our suitcases to close and a plane to catch! 🙂
Important! Don't forget to:
print the badge to enter the fair
Come and visit us for a chat or a coffee at our stand!
We will celebrate together with the cry of We Make Future!
The ADV + Team