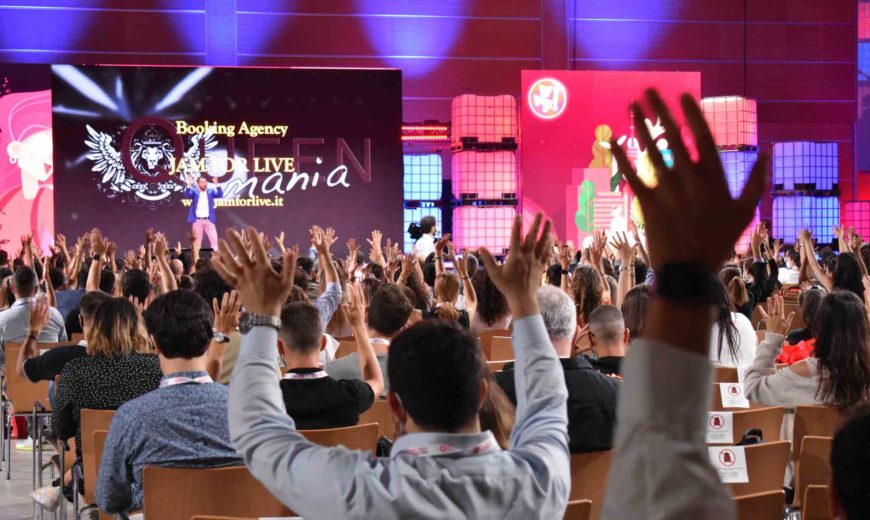 We needed a few days to realize what the Web Marketing Festival 2021 was for us.
If we had to describe this ninth edition in three words we would use: ideas, networking, energy.
These are the things we will take home, but above all with us, to the office, to work.
After a long time of isolation, smartworking, recorded conferences, going back to experiencing this type of event in person was really exciting.
It may seem trivial, but occasions like this are the best to meet people, find new ideas and stimulate creativity on work.
In this short article we want to report the best aspects we enjoined the most about the Web Marketing Festival 2021.
An excellent organization
There's no much to say, at least in our experience, everything worked perfectly.
Starting from the location: the Rimini Palacongressi.
Located just outside the center and easily accessible by any way, the Palacongressi is a new, well-kept, bright structure that is spread over two floors around a large central area used as the Mainstage of the event.
All around this area there were the thematic rooms of the Festival.
The organization followed the rule of alternation.
It means that there was never any overlap of events between the rooms and the central stage and this allowed visitors to organize the whole day, without ever risking to miss the intervention of the "big names" on stage.
Logistics was obviously designed in compliance with the anti-Covid provisions which provided for quota admissions in the halls and screening at the entrance.
The entire Festival took place in hybrid mode: with the possibility of participating both in presence and online, following the conferences via streaming.
Of course, organizing such an event in the midst of a pandemic must not have been easy. I remember thinking that often in those days.
So congratulations to all the staff for their tenacity, the organization was truly perfect!
A great opportunity for meetings and networking
Festivals and sector events are always an excellent opportunity to meet and network.
Networking is a fundamental aspect for one's professional growth and development. The word networking already suggests the focal point of this strategy.
Working on your own network of contacts makes it easier to access and exchange information with other experts in the sector, grow and evolve professionally.
From this point of view, the Covid period was extremely penalizing.
For this reason, occasions such as the Web Marketing Festival are very important.
It allowed us to meet (in some cases for the first time live), find old friendships and cultivate relationships for a fruitful and constructive exchange of common ideas and interests.
And then, we can say it, in addition to work we also had a lot of fun! 😀
Ideas and contaminations
One of the things that I enjoyned most about this edition was the breadth of the thematic offer.
In fact, in the three days, 50 thematic rooms alternated with individual speeches and workshops of 40 minutes each, ranging from morning to late afternoon.
You could pass from the room dedicated to Branding, Digital Strategy, Content, Email, Influencer, Video and Podcast Marketing; then move towards the more technical sectors such as SEO, Coding, Artificial Intelligence up to the more niche rooms such as Aerospace, Design, Law and Tax.
All gathered under the aegis of Web Marketing, culture and digital innovation.
This seems perfectably reasonable if we consider that everyone in their field of reference, in their specialization, contributes to the innovation of the sector in general.
In addition, let's not forget that often the opportunities for personal and professional growth derive from contamination and from leaving one's comfort zone.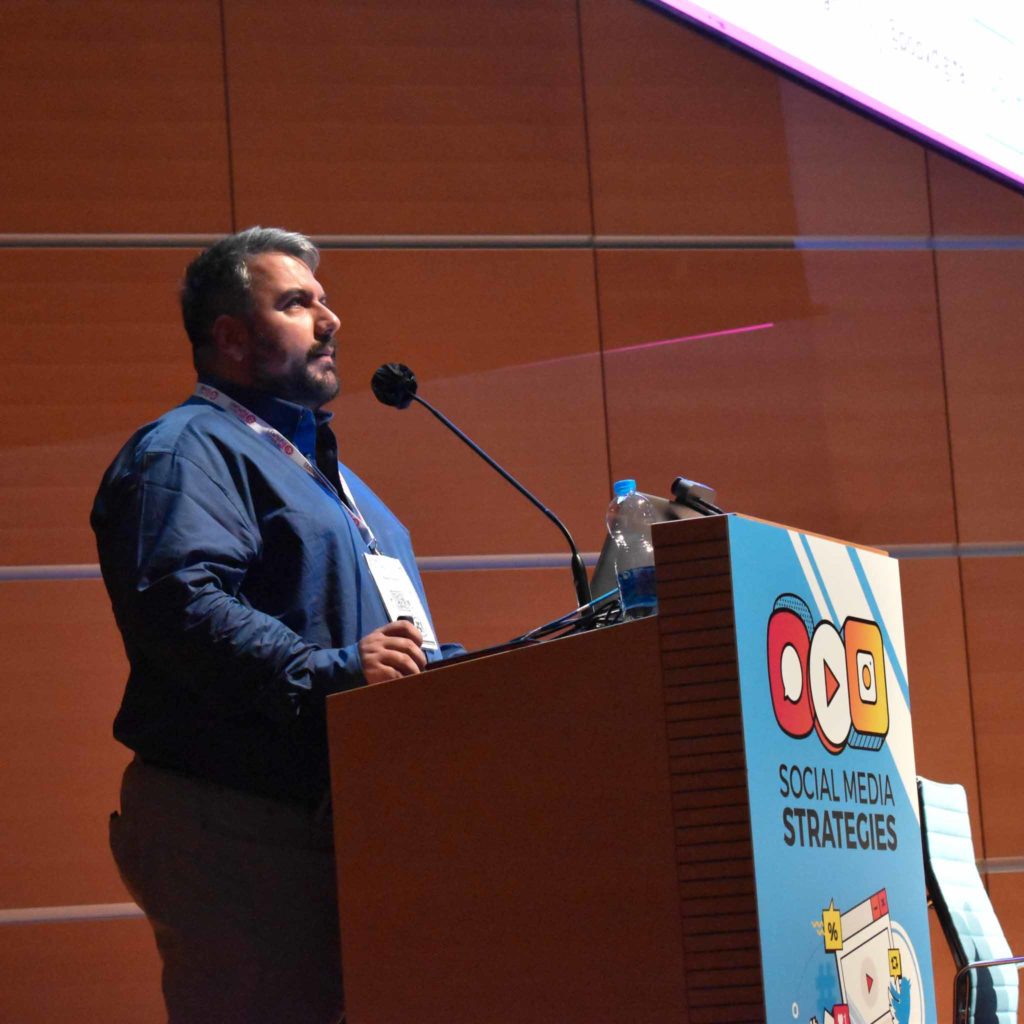 This year we have opened, as Adv + the Social Media Strategies room with the speech of our Roberto "Popy" Nardini entitled: "Facebook & Instagram: what to test today, what will come tomorrow".
We talked about the latest news of the two platforms as regards both the organic and the campaigns also in light of the latest, radical, update for iOS15.
Great attention to digital and social culture
From a cultural and social point of view, it was certainly a very committed edition.
An edition that, also thanks to the presence of some guests such as Siyabulela Mandela, Gino Strada, Franco Vaccari, Josephine Goube among many others, managed to return an authentic idea of ​​digital at the service of peace, collaboration and social issues.
Today these struggles cannot exist without adequate consideration of digital media. Likewise, we cannot continue to evolve in technology without applying a shared value scheme capable of improving our entire society.
The Web Marketing Festival has shown that it cares a lot about these issues by organizing awareness campaigns, fundraising and engaging in the narration of many stories. Among the many we mention that of Pasqualino and his family who managed, through their Facebook page, to create a support network and a channel to communicate with institutions in the social management of disabilities.
To conclude…
A sincere thanks to all the Web Marketing Festival Team for the enthusiasm and energy they transmitted during thse all three days!
Starting with the creator and host Cosmano Lombardo (flanked by Alessandro Borghi and Diletta Leotta on the first and second day), to all departments of development, logistics, press, social media, video, content, speaker assistance.
Last but not least we report you two satellite events, also organized by Search On Media Group:
Social Media Strategist: the event dedicated to social media and web marketing professionals to be held on 1 and 2 December 2021 both in presence in Rimini and online
Connect 2021: the advanced event dedicated to web marketing professionals in a Search key, from 3 to 4 December 2021 still in hybrid mode
Important! We remind all the WMF2021 participants that every speech is recorded and remains available for re-watch by accessing their personal area of the WMF web app of ibrida.io.
Thanks and congratulations!
See you next year for the tenth edition which will move for the first time to a biggest location: Rimini Fair!
Appointment for 16-17-18 June 2022
We'll be there, and you?