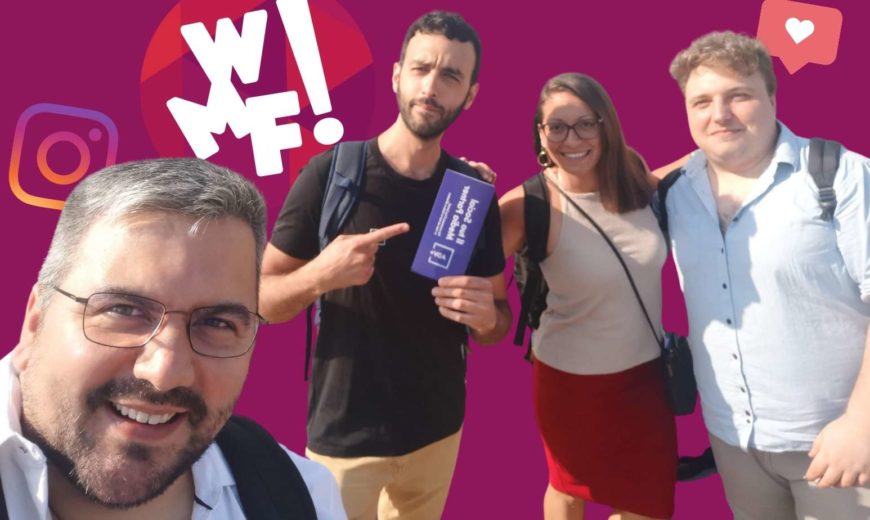 It seems to have passed 84 years since we last attended such an exciting event altogether.
Finally, the ADV+ team has left for the Web Marketing Festival, one of our favourite events of the year, in its special tenth edition.
We left excited and full of expectations for this WMF 2022.
Hopes that have not been disregarded and indeed exceeded from every point of view.
But let's go in order, we will tell you how this three-day event went in detail in this article.
WMF 2022: We Make Future!
We will not lie: From 16th to 18th of June, it was scorching heat in Rimini.
But at Rimini Fair the air conditioning was truly a godsend to face these every long, tense days.
After some initial nostalgia for the previous location of the Palacongressi, we were immediately excited to witness the change of scenery with new and large spaces that allowed the Festival to grow further, both in terms of events and logistics.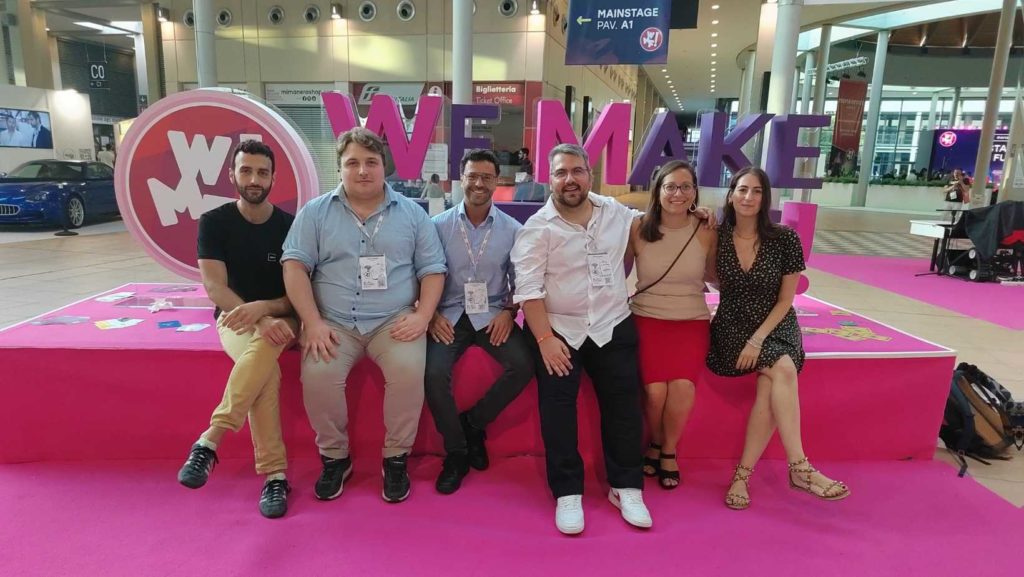 Big changes but with certain fixed points. As always, a permanent center of gravity, the MainStage, wrapped in its unmistakable purple play of lights.
The major themes linked not only to digital and technological innovation but to social and legal responsibility alternate on the most important stage of the event. Yes, because WMF has always been a Festival that goes beyond the simple discussion around technology: it aims to become a meeting forum between experts, professionals and users of online platforms.
An ethical approach that finds maximum fulfilment in the claim adopted by the event: We Make Future!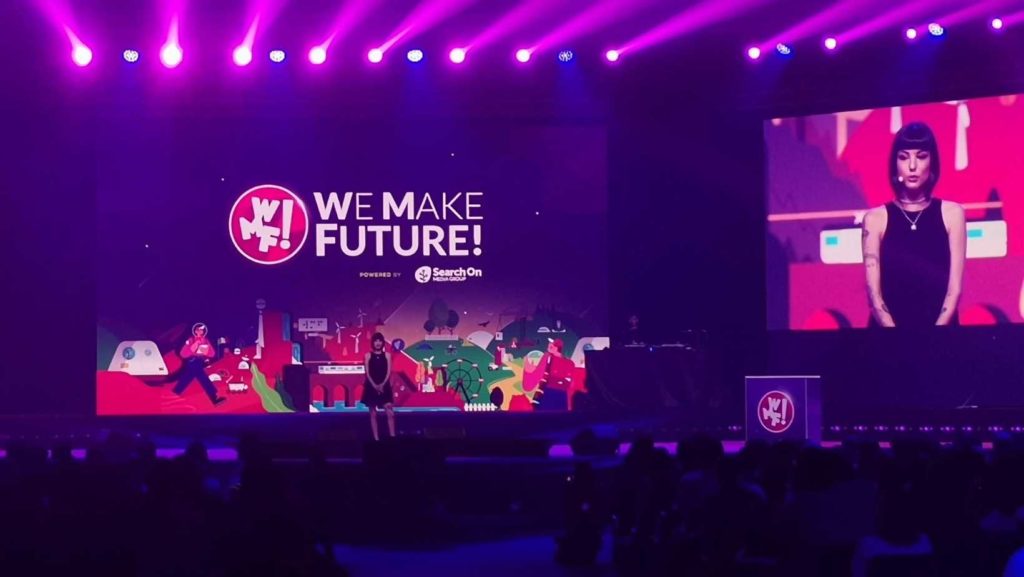 ADV+ at the booth and on stage talking about the "Future of Instagram"
This year too we had the opportunity to talk about news related to social networks.
Our Roberto Nardini took the stage, protagonist of the panel "The future of Instagram – How to optimize strategies following the latest updates".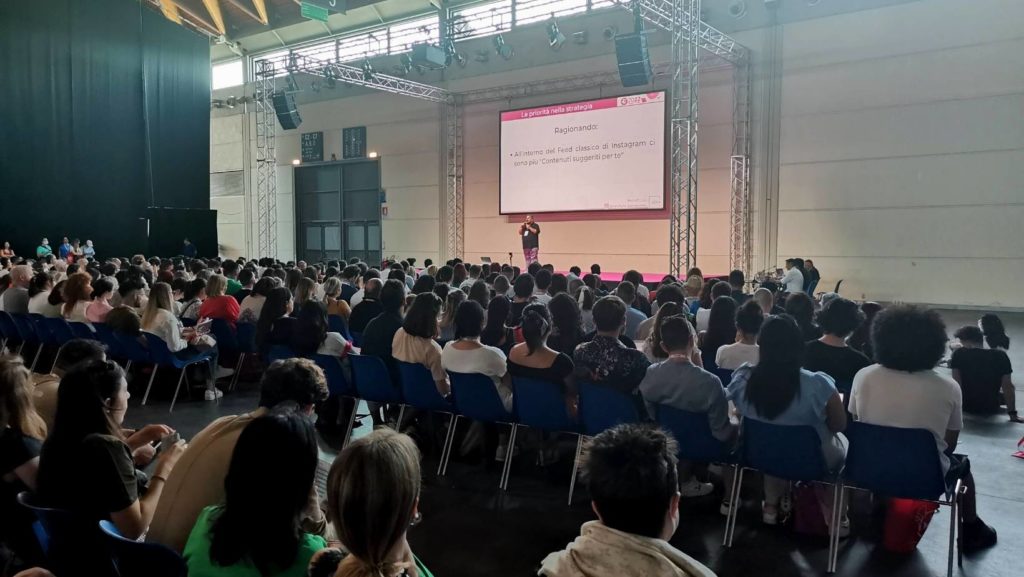 We talked about Reels and important actions (likes, shares, saves), interactions, the latest news such as the ability to pin posts and other experiments like Subscription for Creators. The basic idea was to learn how to take advantage of the – many – changes that have been taking place in recent weeks on Instagram to grow your audience and feed the community. Learn to manage and use them to have a greater competitive advantage.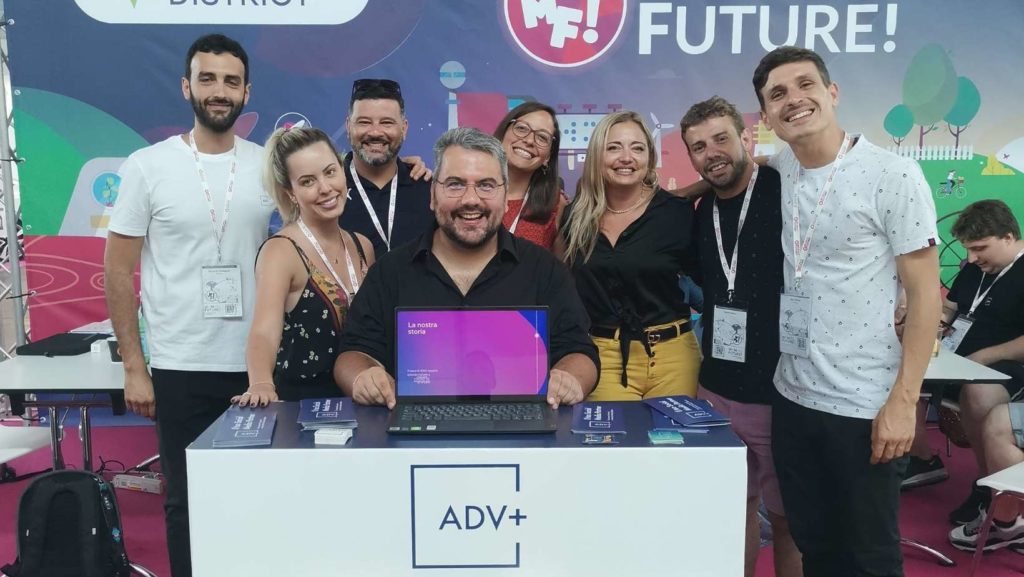 For the first time this year, we also had the opportunity to participate in the fair with our booth! We left for Rimini as associates with the Italian Chamber of Commerce for Portugal , offering our services as Digital Marketing Experts for the Italian and international markets.
And it was also a great way to get to know each other and meet in person for a coffee!
Web Marketing Festival 2022: a wave of renewed energy
We liked everything about this edition: the location, the services, the program, the exceptional guests, the music (with Frankie Hi-Nrg mic, Irama and Roy Paci!) and every training room dedicated to vertical insights on digital issues.
We have studied various topics (Digital Strategy, Email Marketing, Automation, ADV and campaigns, Content Creation, Project Management, HR and Legal) and learned many new things about cross-media communication, metaverse, digital & social Justice.
Every year we bring back a lot of renewed energy from Rimini to experiment at work and to grow our customers' projects. After all, this is the Web Marketing Festival, an accelerator of ideas to always improve and never stop learning.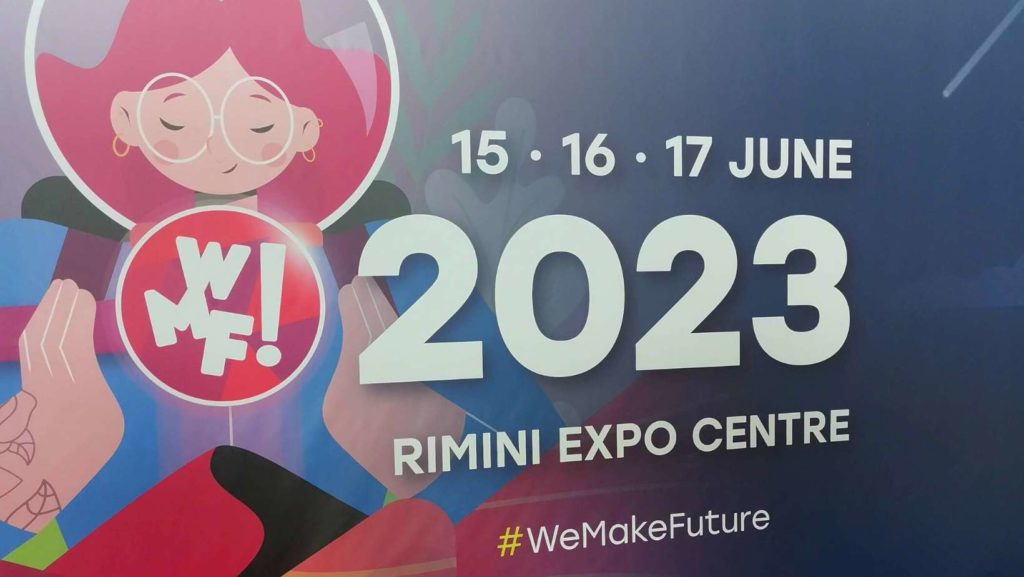 Road to WMF 2023!
To anyone, wishing to rewatch the 2022 edition panels can find them available on the platform ibrida.io just logging with the ticket credentials.
Meanwhile we already have the dates for the 11th edition: 15th-16th-17th of June 2023.
We will certainly not miss it! Hope you won't too! 🙂