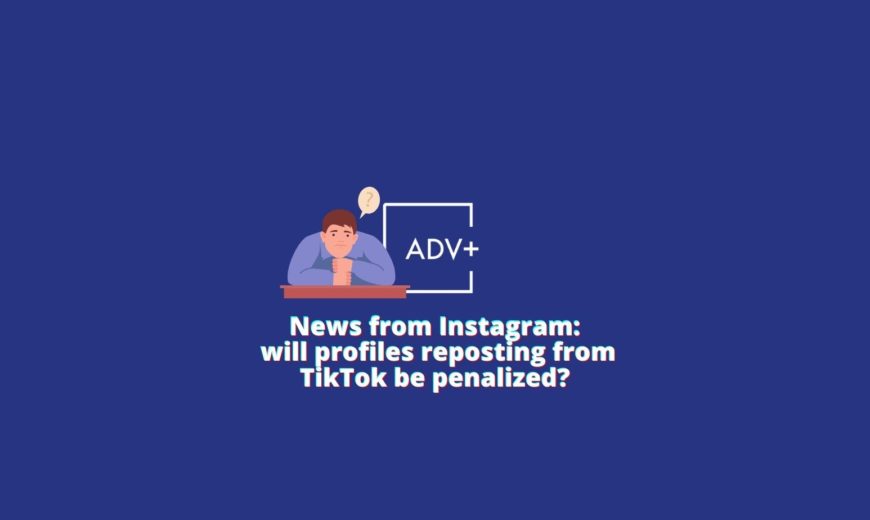 The series of Instagram new features continues as always announced by the CEO, Adam Mosseri, on his profile.
The company now seems to have taken a specific direction in support of the Creators community by aiming at the enhancement of online content, as long as it is original.
After testing the Subscription and opening features to everyone (such as links in stories or shops), new changes are coming.
Let's see them together.
The new "Hidden Gems" by Mosseri
Here then is the latest news according to Mosseri's announcement.
Product Tags

. The possibility of tagging commercial products in posts will be extended to all users of the platform. "It doesn't matter who you are. You too can tag products in your posts and drive new traffic to a company or creator you're interested in".

Enhanced Tags.

In this case the novelty lies in the fact that in the tag on the content will appear not only the username but also the professional category specified on the aforementioned profile (eg photographer, creators, entrepreneur, etc). A way to highlight not only the identity but also the activity carried out by the user.
But it is undoubtedly the third novelty to draw attention. Mosseri spoke of the company's desire to prefer original content posted on Instagram rather than recycled by other platforms. A clear reference to the practice, now common among users but also of very popular Creators, to repost short videos taken by TikTok in the Reels section, complete with a watermark from the Chinese platform.
Mosseri's words and the push to Creators
"Creators are extremely important to the future of Instagram, and we want to make sure they are successful and have all the support they deserve, Mosseri said.
In fact, Instagram has recently introduced all these changes with the clear intention of supporting Creators (or aspiring creators) to make their business increasingly sustainable.
This is due to the fact that Creators tend to be the category that manages to reach and maintain a higher Engagement Rate than the average of other profiles and, in some cases, to direct well-targeted traffic to business realities. In fact, loyal communities are created around these figures who actively respond to content and suggestions regarding this or that product or service.
However, it is a work in which originality and consistency are rewarded, regardless of the sector to which they belong: travel, beauty, lifestyle, infotainment etc.. Only by building a lasting relationship of trust is it possible to become true opinion leaders, able to influence market demand.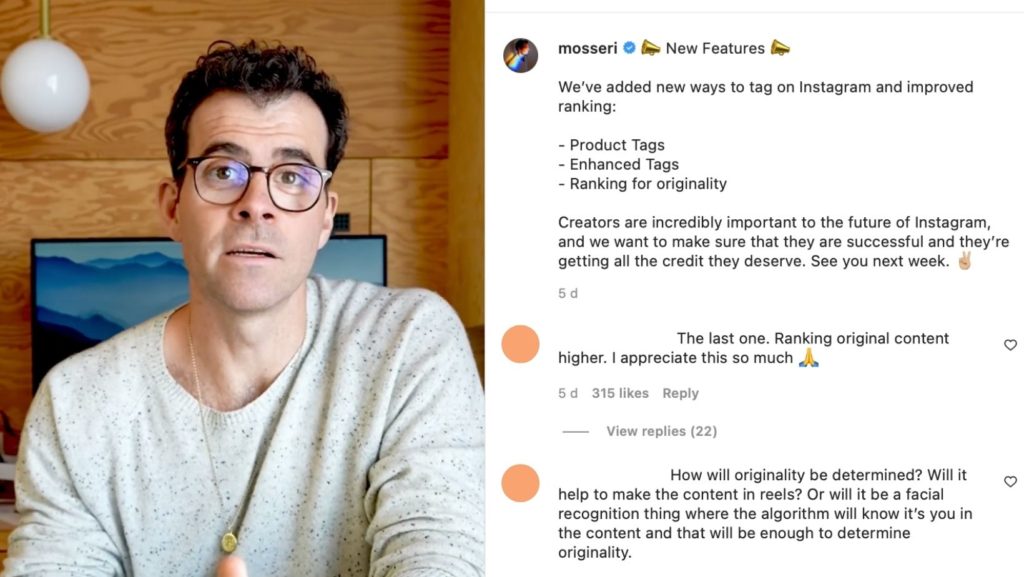 This is why Instagram takes their side by pursuing a policy that fits with these ideals but asking in return for originality in the distribution of content from one platform to another. 
How will the new algorithm work?
Mosseri again: "If you create something from scratch, you should have more credit than when you reshare something taken from someone else".
From these words we can assume that the content reposted by other platforms will be penalized in some way? Unless further specifics on this matter, we cannot know for sure, just as we cannot predict which technologies will be used to recognize the repost (deep learning systems for recognizing the watermark? ID of the content?).
What clearly emerges from Mosseri's announcement is Instagram's intention to move in this direction as well as a warning to users, Creators or aspiring ones, to adapt to the new standard. In essence, they are asked to choose or differentiate the contents that can run on one platform and not on the other. A significant investment, in terms of production times, which according to Mosseri's words will be rewarded by an even more evident support from the company. 
Basically…
Instagram appeal to Creators: make this effort of originality and you will be duly supported. It remains legitimate for us to ask ourselves how coherent this request is when the recurring practice of social platforms in recent years is to copy each other's formats with duplicate features that are repeated on every channel (from stories to Reels without forgetting the decline of Clubhouse after integrating audio rooms into other contexts). 
We will be alert and will not fail to update you on future developments or changes on the usability of the platform.
Keep following our Blog to not miss any updates in terms of social media!