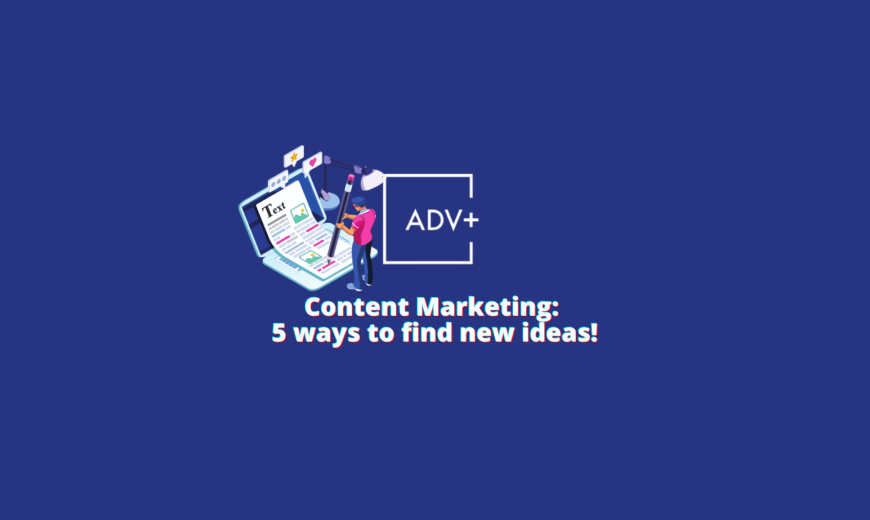 It is no mystery that a good Content Marketing strategy can guide you towards amazing results.
By now, online users have turned into avid consumers of information be it videos, memes, articles, infographics or carousels. They consult the Internet for everything and once they have found a Brand or a product of interest, they look for engaging content that could lead them to buy. This is why it is important to build a complete and effective Content Marketing plan for your digital project.
But how to make sure that ideas are always fresh and original?
Let's see it together!
Content Marketing: advertising through digital content
Why is Content Marketing so important for your company or digital project?
For various reasons:
It increases Awareness of your project and helps you consolidate your Brand Identity.
As we said, users no longer stop just at your company name or the product or service you promote on the market. They want to find out more about your idea and the values ​​you promote.
It helps you do Brand Storytelling. What is the story behind your Brand, your product or your services? Digital content regardless of the channels you decide to implement (social networks, website blogs, newsletters) will help you create spaces where you can tell yourself and your reality.
Increase user engagement. Stimulating user interaction with your content could be incredibly useful for both conversions and all other business goals.
Help SEO. Content Marketing is essential to improve the positioning of your Brand in an organic way both on search engines and on social networks.
A good Content Marketing strategy is instrumental to the entire Marketing Plan of your product or service. This is why you cannot afford to give up this important opportunity.
How to find ideas for your digital content, some techniques
As you know, it is not always easy to maintain a good level of creativity and originality for all your content.
How then to avoid the risk of repetition or seeming trivial?
Here are 5 strategies for you that might help you!
1. Use tools to discover trends
Several tools that can help you develop your content marketing strategy. If you are looking for new ideas or want to understand what style to give to your topic, we recommend that you first check the results on these platforms.
Google Trends
It is the Google platform that helps you discover the "hot topics" most searched for by online users. Just enter the keyword to find related results and queries, based on the language spoken, the country and the device used.
Semrush
Let's enter the must-have tools for every Content Marketer or SEO specialist. Semrush is a platform for keyword research, ranking data, search volume and competitor analysis. It offers several subscription plans but also a free plan to discover!
UberSuggest
Semrush's direct competitor is a Tool designed by entrepreneur Neil Patel for keyword research and SEO positioning study. Ideal for reviving the editorial calendar by moving ahead of the releases!
Answer the Public
It is a very interesting tool especially for discovering topics related to research questions. Look at the topics related to the topic of Content Marketing below!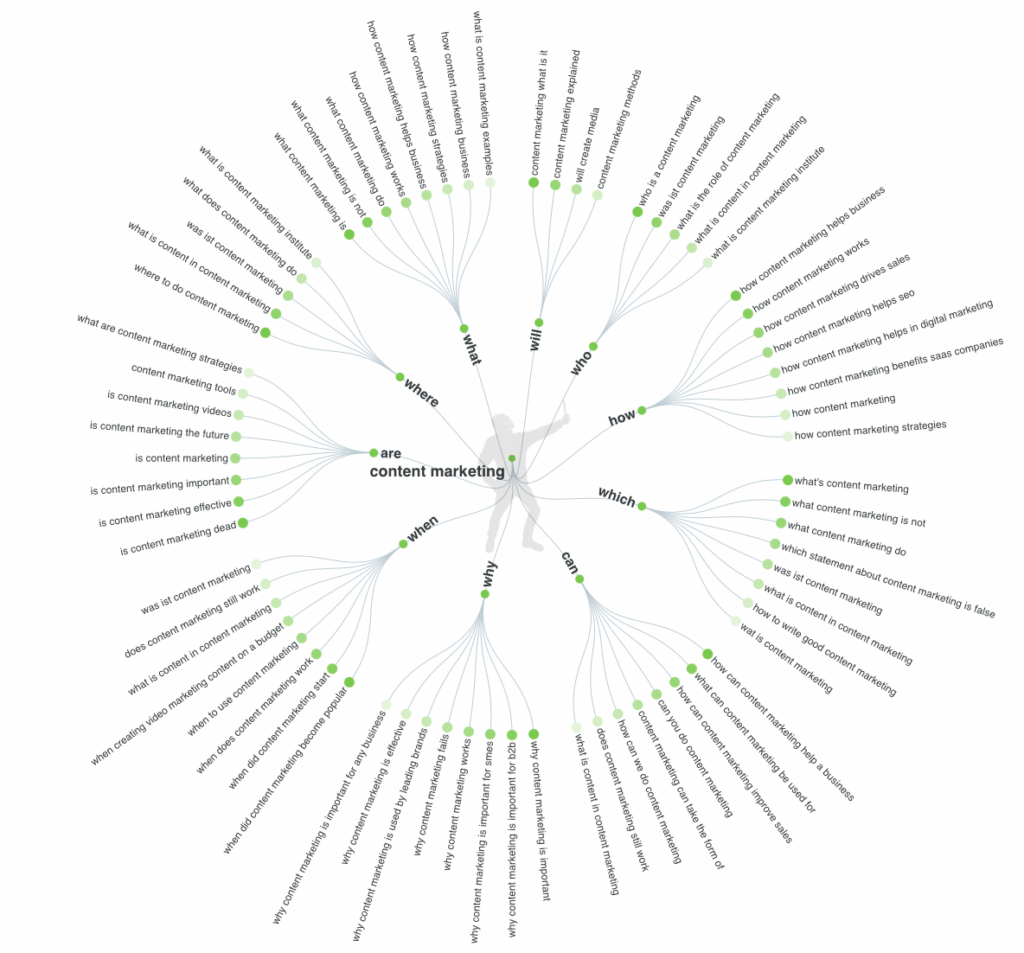 2. Brainstorm with Your Team
Sometimes you don't have to go too far to come up with good ideas. Your team can be a great resource for planning your digital content.
If you run out of ideas and don't know how to fill the editorial calendar, organize periodic Brainstorming sessions to discuss with your team the right direction to take.
You can start by selecting three macro topics of interest by proposing new ideas and making sure you direct the discussion so that everyone participates constructively. After selecting some interesting topics, try asking your team for feedback also on the possible formats to propose (videos, articles, infographics, series of stories). You will be surprised by the originality of good Teamworking!
3. Take a cue from your competitors
To seek inspiration, don't forget to take a look at what your Competitors and Referrals do and publish.
They too will be engaged in producing content for their audience and will have gone through the same phase of developing your Content Marketing strategy as you. Study successful topics and formats and try to rework them based on your Tone of Voice and product or service catalogue. Categorical imperative: be inspired but don't copy!
4. Analyze the information needs of your Buyer Personas
As we have explained here, your Buyer Personas are the exact representation of your ideal customers. They must be built taking into account age, origin, interests, skills and knowledge. Starting from the analysis of the information needs of your Buyer Personas (ie the information they are looking for) you will be able to think more clearly about the contents to be published on the different channels.
5. Ask your audience
If your goal is to engage your users, why not ask them directly what content they might find most interesting?
There are various ways to collect opinions, suggestions, and advice from your audience. For example, consider submitting a questionnaire to your Newsletter contact list or posting a survey via social media. Surely your most loyal followers will respond positively to your desire to involve them in the development of the project!
And how do you collect ideas for your digital content?
Write to us and let us know, in the meantime keep following our Blog for other Digital Strategy tips!